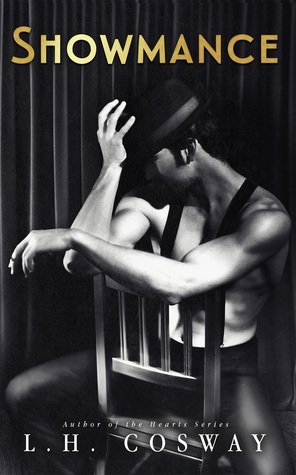 Showmance
Synopsis
Damon Atwood was Hollywood's golden boy. Having won an Oscar at the tender age of thirteen, he had the life many could only dream about. But his success came at a price, and after a short but fruitful film career, he chose to live a life of obscurity on a remote Scottish island. Almost a decade later he's finally ready to make his return, starting with a lead role in a musical on London's West End.
As a choreographer's assistant, Rose Taylor has always faded into the background. She watches shows come to life from the side lines, but has never craved the attention of stardom. When rumours begin circulating of Damon's involvement in her latest gig, she doesn't predict how she will be thrust into the limelight, nor how the mysterious and strangely introverted man will need her to teach him how to be a star again.
Rose knows that show crushes don't last. Actors fall for each other during the intensity of a production, often losing themselves in their roles. These kinds of affairs burn bright and then they fade. The question is, should Rose let herself shine with Damon, or guard her heart from being broken after the final curtain call?
My Thoughts
Opposites attract in the newest Cosway offering featuring brand new characters in the bright lights of the theater.
A fan of Cosway since her debut, I found Showmance a bit more mild than her usual offerings but no less sweet or heartfelt. Can these two truly opposite people in the cutthroat world of acting truly be together or is it only for one magical evening?
Damon was a famous child star. Rose is a choreographer's assistant, used to being in the background and not getting noticed. Not that she minds really, until gorgeous Damon shows up and fireworks erupt between them. Age old insecurities, crazy ex-boyfriends, and supportive roommates fill out a interesting, yet heartbreakingly romantic novel that only L.H. Cosway can provide.
I am a huge Cosway fan. I adore her words and when I saw her in Tulsa in 2015, I gushed like a schoolgirl. However, I wouldn't suggest this as a first novel to read of hers if you are a first reader. Her trademark wit is very apparent, but the sexiness of her earlier novels is a bit downplayed within this story. If you are fan of the slow burn, definitely give this a try. An all around wonderful romance though, I enjoyed the banter and the utterly unique world Cosway has created.
Publisher: Createspace Independent Publishing
Date of Release: May 16, 2016