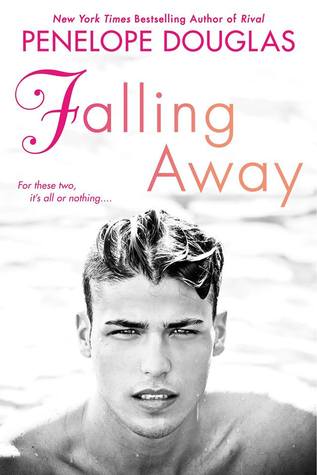 Falling Away
Jaxon is the guy she's supposed to avoid.




K.C. is the girl he won't let get away....




K. C. Carter has always followed the rules—until this year, when a mistake leaves her the talk of her college campus and her carefully arranged life comes crashing to a halt. Now she's stuck in her small hometown for the summer to complete her court-ordered community service, and to make matters worse, trouble is living right next door.




Jaxon Trent is the worst kind of temptation and exactly what K.C. was supposed to stay away from in high school. But he never forgot her. She was the one girl who wouldn't give him the time of day and the only one to ever say no. Fate has brought K.C. back into his life—except what he thought was a great twist of luck turns out to be too close for comfort. As the bond between them grows, he discovers that convincing K.C. to get out from her mother's shadow is hard, but revealing the darkest parts of his soul is nearly impossible.…
K.C. has returned home after being away at college. After a misunderstanding and a violent outburst, K.C. now has to work on some community service hours. Being in her hometown isn't like coming home, things can and will never be the same. One thing that has changed exponentially is her former crush and nemesis, Jaxon Trent.
A story about redemption and second chances, Jaxon and K.C. each must create a new future and leave their hurts and past trials behind them. K.C. must reconcile a terrible childhood at the hands of her parents and premature death of her sister. Jaxon finds it difficult to understand or contemplate the abuse he suffered at the hands of his father.
Penelope Douglas is a master storyteller and its never been more clear than in Falling Away. Taking these two deeply flawed characters and allowing them to find redemption within one another was both beautiful and well written. Full of temptation, redemption, and a happy ending, Douglas proves she can write a damn good story even when the odds are stacked against her characters.
Fall Away Series
Date of Publication: January 6, 2015