Brunette Librarian's Blog!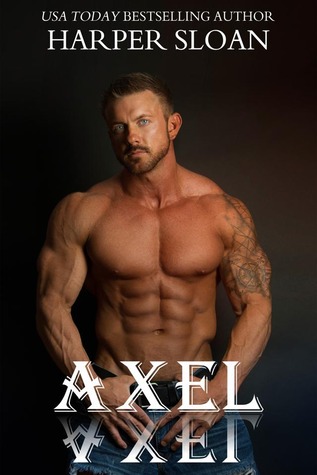 Fate hasn't always been friends with Isabelle West. In fact, fate has been a downright bitch. Isabelle has learned the hard way how hard life can be when fate isn't by your side. It can hand you dreams on silver platters, but it can snatch them right back and hand you nightmares. One thing Isabelle knew for sure fate was consistent with was taking away everything she ever loved. For the last two years Isabelle has been slowly clearing the clouds of her past. Happiness is finally on the horizon. She has a thriving business, great friends, and her life back. All she has to do is jump over the last hurdle…her ex-husband. When problems start causing her to fear her new life, and memories that are better left forgotten start rushing to the surface the last thing she needs is a ghost from her past to come knocking on her door. Axel never thought he would look into the eyes of Isabelle West again, and he wasn't sure he wanted to now. He's carried his anger for so long he isn't sure he can just turn it off, but when he is faced with protecting her and an unexpected desire to have her again, life gets a little more complicated. How will Axel and Isabelle deal when all their cards are put on the table and everything they thought was true blows up in their faces?
Devil's Game
By: Joanna Wylde
Liam "Hunter" Blake hates the Reapers MC. Born and raised a Devil's Jack, he knows his duty. He'll defend his club from their oldest enemies-the Reapers-using whatever weapons he can find. But why use force when the Reapers' president has a daughter who's alone and vulnerable? Hunter has wanted her from the minute he saw her, and now he has an excuse to take her.
Em has lived her entire life in the shadow of the Reapers. Her overprotective father, Picnic, is the club's president. The last time she had a boyfriend, Picnic shot him. Now the men in her life are far more interested in keeping her daddy happy than showing her a good time. Then she meets a handsome stranger-a man who isn't afraid to treat her like a real woman. One who isn't afraid of her father. His name is Liam, and he's The One.
Or so she thinks.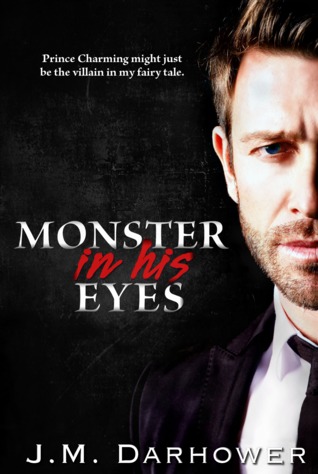 Monster in His Eyes
By: J.M. Darhower
Ignazio Vitale is not a good man.
I suspect it, the first time I see him, sense the air of danger that surrounds the man. He has a way of commanding attention, of taking control, of knowing what I'm thinking before I even do.
It's alarming and alluring. It's dark and deadly. It's everything I've ever wanted but the last thing I truly need. Obsession.
It doesn't take him long to draw me into his web, charming me into his bed and trapping me in his life, a life I know nothing about until it's too late. He has secrets, secrets I can't fathom, secrets that make it so I can't walk away, no matter how much I beg him to let me go. I see it sometimes in his eyes, a darkness that's both terrifying and thrilling. He's a monster, wrapped up in a pretty package, and what I find when I unmask him changes everything.
But it doesn't stop me from loving him, too
Soooo, what are you reading this week?